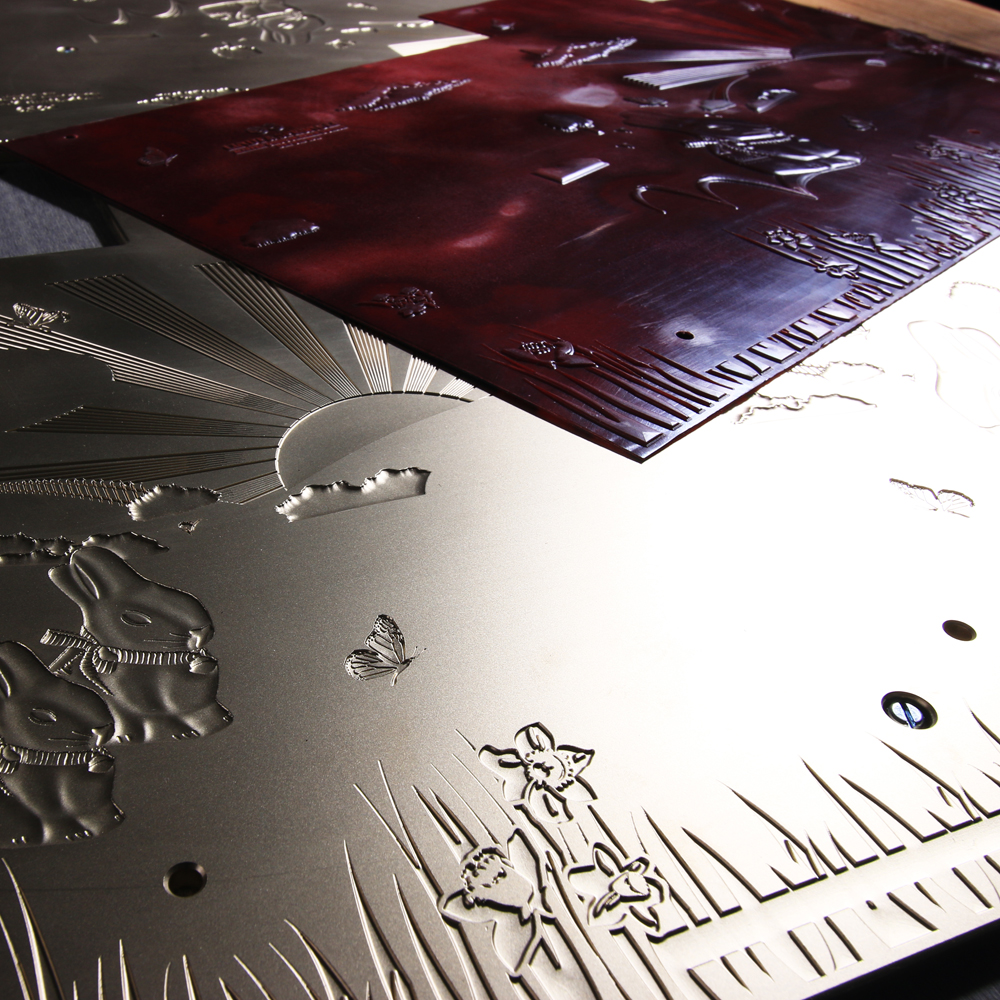 Lasercomb Group offer a full range of leading class embossing & debossing tools ranging from single level effects to multi-level 3 dimensional creations to suit all our clients needs and requirements.
Through a combination of highly experienced designers combined with industry leading technology we are able to embellish our clients to create the optimum emboss effect on a very diverse range of substrates both printed or plain.
Our embossing tools are available in a range of materials from Magnesium, Laser-lite, Brass and Aluminium to cover all applications.
Etched dies – Through the process of photo-etching we can manufacturer a single level embossing die.
Our experience in this process has been gained over many years and offers quality etched Magnesium tools and a speedy, cost effective solution to meet the demands of the industry.
CNC dies – With our machine capabilities and a diverse range of materials that are applied depending upon the process and the application we are able to produce embossing and debossing tooling of the highest quality and precision accuracy.
Investments in our high speed machinery and technical programming department ensure consistent results for our clients.
Hand Engraved dies – For those projects that require that special "one off" bespoke effect we have the traditional facilities of hand engraving.
With imagination and flair we are able to bring life to designs, adding feeling and realistic effects on most substrates.
Through artistic interpretation our 3 dimensional tools add real quality and value to any project.
Duplicate dies – From emboss masters & press facilities we are able to accurately produce duplicates with great precision. This plate making service is an ideal solution for multiple images if CNC dies are not an option.
Clients are able order repeat dies manufactured from the master held in our library by simply quoting the unique job number.
Whatever the requirement the Lasercomb Group has the solution. Our diverse range of skills, techniques and experience are able to provide our clients with quality tooling, precise and consistent results for any application, from high end packaging for the Beverage sector, Cosmetics, Luxury goods through to detailed emboss / deboss effects for the latest Gin label.