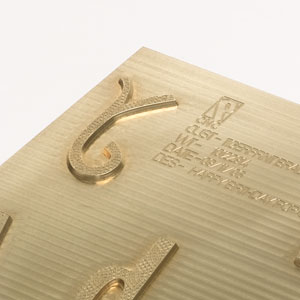 The Lasercomb Group are recognised as the market leaders in the manufacture of Textured Foiling dies.
We have generated 150 exciting textured patterns for selection from our library, creating eye catching, brand enhancing, special foil effects.
Textured Dies offer cost effective alternatives to expensive patterned foils and give the designer greater choice.
Our process will add depth, light and movement to your designs by incorporating our textured micro etched patterns into our Foiling dies.
Using this viable alternative to special foils our fine line patterns combined with metallic foils add real impact and definition, enhancing print and enhancing the brand.
In addition to our extensive library of textured patterns our creative design team can generate bespoke effects for specific projects creating both added value or security to your print, label or carton.
Our micro technology can be applied to most designs and logos.
Our quality textured tooling offers both decorative and security solutions for many projects.
A skilful amalgamation of all our processes allow textures to be incorporated within the emboss detail in our Fluted Dies.
Whether you require our textured pattern brochure or are interested in our creative micro technology do not hesitate to contact us for further information.