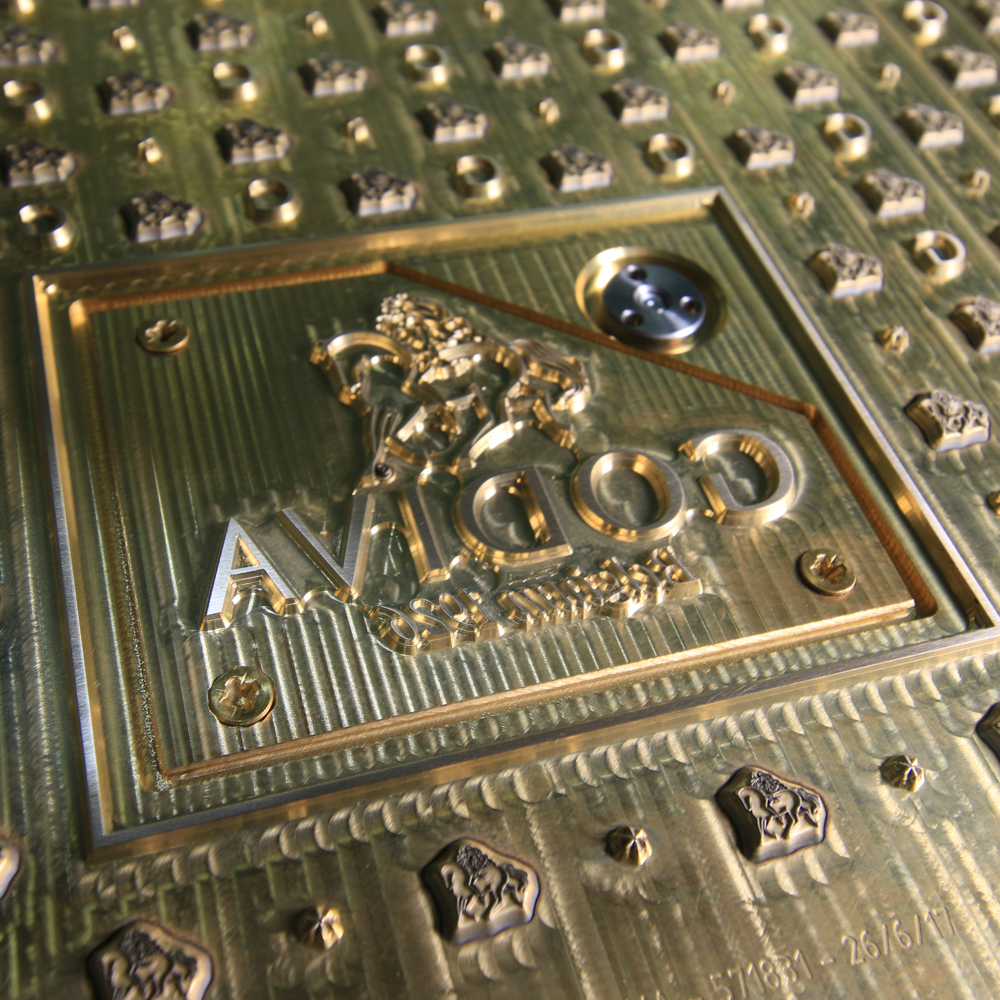 Lasercomb Group  were one of the very first Engraving companies in Europe to invest and install Laser Engraving technology to complement the existing impressive range of processes available to our customers.
This bespoke equipment has been manufactured for Lasercomb's specific needs and is the first of it is kind to be installed in the Engraving Graphics Industry in the UK.
This major investment in the latest technology ensures the highest quality engraving is achievable with the most intricate images and complex designs.
Most importantly feedback from Lasercomb clients using our laser engraved dies is that it has raised the bar in terms of both the level of detail that can be foiled & embossed and the consistency of each image.
Using a specialist camera system we are able to manufacturer combination dies so larger image areas can be CNC machined and fine detail areas are then laser engraved giving the best of both worlds.
With CNC tooling even when applying the finest of cutting tools (0.025mm) there were restrictions with certain types of images however that is no longer the case.
Logos, crests and designs consisting of intricate fine details can be, achieving astonishing levels of quality and accuracy previously unavailable.
Extremely accurate tolerances provided by the Laser mean small text or fine reversals are consistently engraved giving our customer's optimum results.
In addition to Flat Stamping Tools, our Laser system enables Fluted, Textured and Emboss Dies to be manufactured to quality standards previously not seen.
Major Benefits offered by Laser Engraved Brass Tooling
Finest tolerances
Extreme accuracy
Precise detail
Consistency for multi up tooling
Perfect reproduction on repeating orders.
Durability and longevity
Environmentally friendly
Highest quality tooling