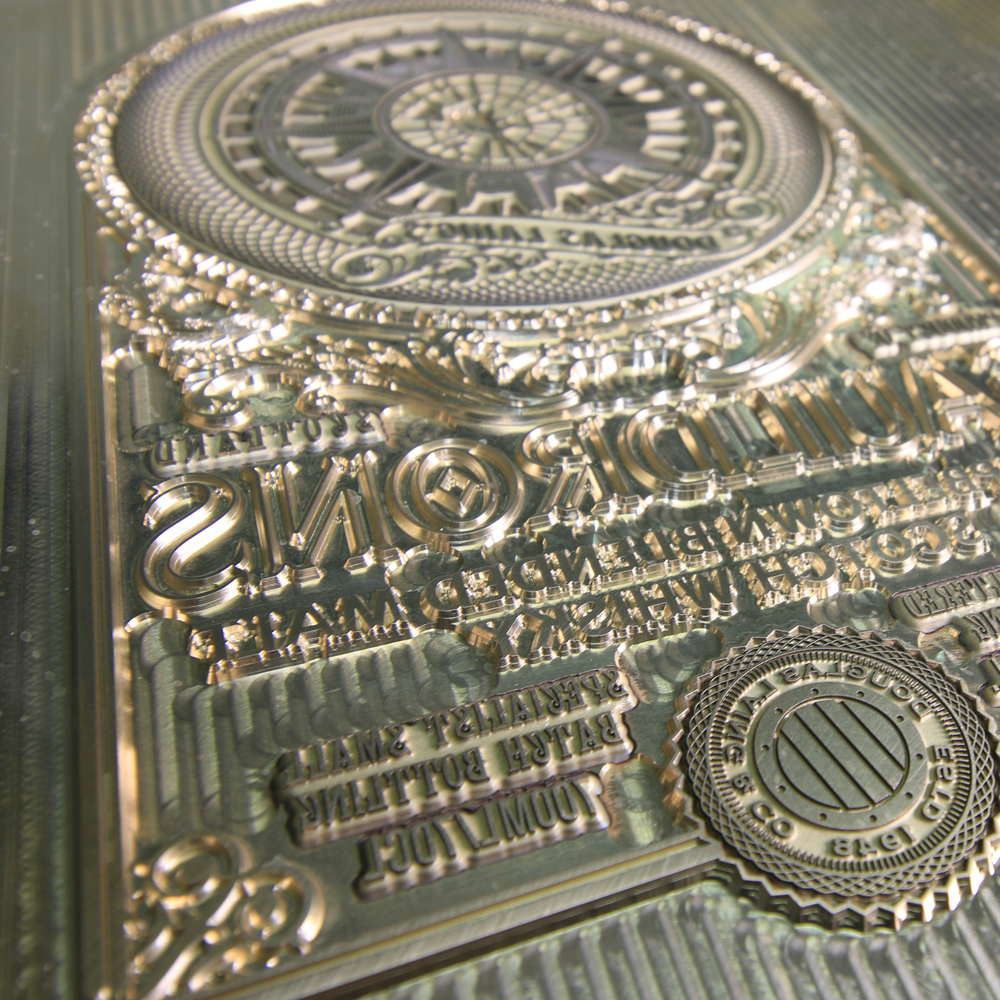 The Lasercomb Group are class leading in the supply of  Hot Foil Stamping Tools in Magnesium &Brass to meet all our customer's requirements and applications.

With our diverse manufacturing processes we are able to offer consistent, quality, precise foiling tools and excellent lead-times.
Lasercomb were one of the first European Engraving companies to introduce Laser Engraving technology. This replaced the Copper etching process which is both very hazardous and damaging to the environment.
This very latest technology for our industry has revolutionised the quality and consistency of the dies not previously achievable using standard industry processes.
Foil stamping brings a wide and diverse range of embellishment's that can greatly enhance and distinguished a Brand from its competition.
Flat Foiling Dies – With our impressive machine capacity we are able to manufacture flat tooling to a very high standard and can offer a same day turnaround when required.
Whether chemically etched or CNC machine cut, all our tooling is subject to a strict quality control system to ensure high performance and capability.
Fluted Foiling Dies – Also referred to as combination dies, these tools allow an image to be foiled and embossed in a single machine pass.
This helps reduce waste and avoid miss-registration between two press passes.
In addition to reducing time and cost all our Fluted dies are supplied with Counter forces and register location pins, saving valuable make-ready time.
A skilful amalgamation of all our processes allow textures to be incorporated within the emboss detail in our Combination Dies.
Sculptured Foiling Dies – Stunning images can be achieved from our 3D foil / emboss dies.
Our engravers create that "look & feel" effect through artistic interpretation.
Lasercomb sample booklets– We have a very useful aid for our clients to promote embellishments, this includes a range of off the shelve textured foiling designs, micro embossing, fluted shapes and designs and holographic finishes and effects. Equally if you are looking for that bespoke effect then let us know your ideas and our design team will be happy to assist.
Through precision, quality and reliability our Foiling Dies assist our customers to achieve outstanding effects raising brand awareness, added value and elegance to many consumer brands.
Our technicians use their knowledge and experience to achieve the optimum effect on many different substrates from carton board for packaging through to thin paper stock for the labels industry.
We work with our customers offering advice and support to assist them achieving the greatest possible results.
At Lasercomb "Every impression counts"..